Are you in the midst of party planning and feeling overwhelmed by the stress of it all? Look no further than the exhilarating world of pickleball for inspiration!
The beloved sport can be an exceptional party theme, whether you're an avid player or just seeking a unique gathering idea.
Luckily, with the help of the internet, finding pickleball party inspiration is now an easy feat. A multitude of imaginative ideas can make your party stand out, from colorful decorations to mouthwatering pickleball-themed cakes.
Pickleball Party Ideas
Games are also essential to the party, and the good news is that pickleball offers a wide array of options for on and off-court fun, ensuring your guests will have an unforgettable time.
But why limit your party to a few casual games? Elevate the festivities with a pickleball tournament!
And no, it doesn't have to be a dreary elimination-style tournament. With a bit of inventiveness, you can craft an entertaining and engaging tournament that everyone will relish.
So if you're ready to take your party to the next level, embrace the pickleball spirit and start planning! These ideas are sure to make for a remarkable celebration, whether you're a seasoned pro or a pickleball newbie.
Now, allow me to share with you some of my favorite pickleball party ideas that will help you create a truly exceptional event.
Decorations
One of the best things about pickleballs is that they're versatile and can be used for a variety of decorations. Here are some ideas for using pickleballs to create unique and fun decorations:
Pickleball bouquets
Use pickleballs as a base for your floral arrangements. Simply insert the flower stems into the holes in the pickleballs and place them in a vase with water. You can create multiple bouquets to use as centerpieces on party tables.
Pickleball wreath
Create a pickleball wreath to decorate the outside of the door where the party is being held. You'll need an empty wreath frame, pickleballs, and clear zip ties.
Secure the balls to the wreath frame using the zip ties until the wreath is full with no frame showing through. Add a pickleball paddle or team colors to the wreath for an even bigger wow factor!
Edible pickleball court
Create a decorative statement piece that your guests will love by building an edible pickleball court. You'll need wood, a measuring tape, some type of saw to cut the wood, and a nail gun.
Cut four pieces of wood to make the shape of a pickleball court, and smaller pieces can be measured and cut to imitate the lines on pickleball courts. Secure the pieces together using a nail gun.
Once the court is built, fill all the areas between your wood pieces with green M&M's! Place a few pickleballs for decoration and add a scoop so guests can get the candy out.
Party Games
No pickleball party is complete without some fun games to play. Here are some ideas for party games that your guests will love:
Random partner doubles
When playing with unfamiliar players, teams of two can be randomly selected. Players score individual points and the game is played as a regular doubles match.
After everyone has played one match, new teams are randomly picked and the process is repeated. The game ends when a predetermined score is reached or a set number of rounds have been completed.
Skilled/experienced vs. beginner/novice doubles tournament
Players are divided into two pools: skilled/experienced and beginner/novice. Every team has one player from each pool.
The game is played similarly to the previous format with partners randomly picked after every match. The tournament has two winners, one from each pool.
Mixer format
In this format, pools are divided by gender. The game is played in a similar manner to the previous two formats.
Round-robin format
This format is used when only high-level players are present. Standard playing cards are used to determine the court and partner assignments. Points are counted individually for each player, and the court/partners are randomly picked after every match.
There should be a predetermined time limit or score cap to ensure the game doesn't drag on.
Paddle-in-line format
In this format, players form a line with their paddles and the winner stays while the loser goes to the end of the line. The person at the front of the line gets on the court.
Random draws
This format is a good way to mix up the teams and ensure everyone gets a chance to play. Every player's name is entered into a pool, and names are drawn to determine team assignments.
Frequently Asked Questions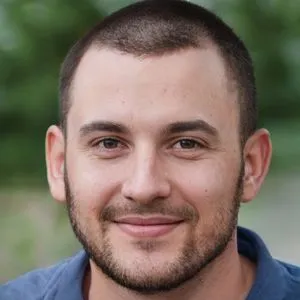 Michael Stevenson
Hi, my name is Michael Stevenson and I'm a passionate pickleball player. I've been playing the game for many years and I'm pretty highly skilled at it. Pickleball is one of my favorite topics so naturally, I love to write about it.
Whether it's tips for beginners, guides for experts, reviews of new paddles, or advanced playing techniques – if it relates to pickleball then I have something interesting to write about it. So if you're looking for entertaining and informative information on the topic of pickleball, look no further than my written works!