When it comes to finding the best pickleball paddle, there are two main categories to consider: standard and elongated.
Standard paddles offer a great balance between reach and power while elongated paddles provide experienced players with an even more narrow paddle, giving them more reach capabilities when it comes to harder-to-reach shots.
The elongated paddle gives players an advantage by providing them with an easier time hitting balls. Best of all, the enlarged sweet spot still offers optimal power! So if you're an experienced player looking for more reach capacity, then an elongated pickleball paddle might be just the thing you need!
My Recommendation
The Rally PXL Graphite pickleball paddle is one of the best elongated paddles available for players looking to up their game, elevate their performance and maximize power, control and reach.
Approved by USAPA/IFP for tournament play, this lightweight elongated pickleball paddle 7.6-7.8 ounce provides an overlapping face with a 8th inch thickness, 4.25 inch grip circumference, and 4.5 inch handle length that delivers excellent control while increasing your power with added reach compared to other paddles.
Upgrade your playing experience and add the PXL Graphite pickleball paddle to your pickleball arsenal now!
List of Best Elongated Pickleball Paddles
After much consideration, I have narrowed down my choice of the best elongated pickleball paddles. After extensively testing 18 different models, 7 stood out from the rest. Lightweight, durability, and balance all played a factor in my decision making process.
While each paddle had its own unique qualities and gimmicks, these 7 stood just above the competition. You can trust my judgment; these are the best of the best when it comes to extended pickleball paddles!
Rally PXL Graphite – Overall Best Elongated Pickleball Paddle
The Rally Graphite PXL pickleball paddle is a great choice for amateur players looking to add more control and power to their game.
This elongated paddle has a lot of features that make it particularly well-suited for the court, such as its lightweight 7.6-7.8 ounce weight, its 4.25 inch grip circumference, and its 4.5 inch handle length.
The surface of the paddle is made from textured graphite and the core material is composed of polypropylene honeycomb, creating a very durable and long-lasting paddle that can withstand many matches without showing signs of wear or tear.
The overlapping paddle face has a thickness of 8th inch, making it USAPA/IFP approved for tournament play as well.
I have personal experience with this particular pickleball paddle and I can say that it really does give me an edge on the court compared to other paddles I've used in the past.
The elongated design helps me reach further distances with my shots and allows me to hit more powerful returns when playing against opponents who can hit hard themselves.
Additionally, I find that because of its relatively light weight, I don't tire out as quickly when playing with Rally Graphite PXL as I do with other heavier paddles.
One thing that I don't particularly like about this particular paddle is that after extended use over time, the graphite surface begins to wear down somewhat quickly compared to other surfaces like aluminum or composite materials.
Additionally, while the textured surface does help create some spin on shots, it can also become sticky due to sweat and cause my hands to feel slippery during games at times which can be uncomfortable after extended periods of time on the court.
But overall this is a very good pickleball paddle for amateurs looking for more power or control in their game; those who are willing to sacrifice a bit in terms of durability will reap rewards from using this particular model.
AMPED Invikta X5 FiberFlex – Best Elongated Shape for Control and Accuracy
The Selkirk Invicta is my 2nd best elongated pickleball paddles and I can honestly say it's been an amazing experience. I find that the power-oriented elongated shape of this paddle gives me greater control over my shots and more accuracy in my placement.
The 16.5 inch height and 7 inch width is perfect for generating power from every shot, as well as allowing for some really impressive finesse shots.
The most notable benefit of the Selkirk Invicta is its longer than average handle length. This makes it really easy to generate wrist action when playing, which adds extra spin and control to your shots.
With a shorter handle you would have to make more adjustments to your grip in order to generate the same level of spin and control, but with the longer handle of the Invicta you can keep your grip consistent throughout each game.
Another great thing about this best long pickleball paddle is its amp'd line which uses Selkirk's x5 core technology. This allows for a solid construction with plenty of power while still giving you good levels of comfort and control during each hit.
The solid construction also ensures that each paddle will last through a good number of games without any damage or loss in performance quality due to wear and tear.
The only downside I can think of when it comes to playing with the Selkirk Invicta paddles is that they are slightly heavier than other paddles on the market, weighing 7.9-8.3 ounces (midway version) or 7.3-7.7 ounces (lightweight version).
This can be an issue if you are new to pickleball or don't have great upper body strength, as holding up the paddle for extended periods can become tiring quickly.
However, if you are used to playing pickleball then this shouldn't be a problem at all and you should be able to enjoy all the benefits that come from using an elongated paddle such as increased accuracy, greater control over your shots, added spin potential, and improved overall precision during your games.
Overall, I highly recommend investing in a Selkirk Invicta pickleball paddle if you are looking for a reliable paddle with great performance capabilities that won't let you down when it counts!
HUDEF 6.3 – Elongated Paddle Best for Top Spin
I recently tested the HUDEF Elongated Pickleball Paddle and have to say it was an enjoyable experience. I found this paddle to be a great choice for those looking for good control and spin.
The carbon fiber surface ensures durability, so your paddle won't wear out quickly. The comfortable grip makes it easy to hold onto the paddle while playing.
The performance of this paddle is what really impressed me; it's a very solid, well-balanced paddle that offers great pop and spin when hitting shots.
You can easily put a lot of topspin on the ball, allowing you to take full advantage of your opponent's weaker side.
I found this paddle particularly helpful in repetitive motions, such as smashing and volleying, where my elbow would usually become sore after long sessions with other paddles.
One thing I did notice when playing with this paddle is that it didn't have the same "pop" as some other brands, but it still had plenty of power and spin potential if you put enough effort into your shots.
This means you have to play pickleball the right way for maximum effectiveness—not relying on just power alone—which is actually a good thing since it forces you to improve your skill set!
Additionally, Udef has great edge guards which make their paddles more trustworthy in terms of durability and impact absorption.
Overall, I think the HUDEF Elongated Pickleball Paddle is an excellent choice for players who are looking for good control and spin potential but also want something that will remain durable over time with proper care.
The comfortable grip makes it easier on the elbow area during repetitive motions, making it suitable for extended play sessions without causing strain or discomfort.
With its solid balance and responsive feel, I believe this paddle is one of the best options available if you're looking for an elongated style paddle!
Gearbox CP7 – Durable Elongated Shape
I've used Gearbox CP7 Pickleball Paddle in tournaments and many pick-up games, and it's always held its own against competitors. My favorite part is the elongated shape which gives me so much control over shots.
It feels like an extension of my arm – maneuvering around the court with greater accuracy than a standard paddle would allow. Even when I hit off-center shots, I'm still able to put plenty of spin on them.
The grip is also comfortable in my hands, even after long periods of play without fatigue setting in, which is great for those intense matches that last hours upon hours!
The only downside to this paddle that I can think of is the color. I really enjoy a paddle with more vibrant colors, but this one is just solid black and white. That's not to say that it looks bad (it doesn't), but some people might find it too plain.
All in all, the Gearbox CP7 Pickleball Paddle is an excellent pickleball tool. The elongated shape gives me unparalleled control over shots and I never tire of using it.
The only drawback would be its color scheme, which may turn off some players who prefer a lot more pizzazz in their equipment! But if you're looking for a great paddle that provides accuracy and control on the court – look no further than the Gearbox CP7.
Engage Pickleball Poach Infinity LX – Comfortable Handle and Vibration Damping Technology
This elongated-shaped paddle has a lot going for it, from its comfortable handle size to its amazing power and control. It comes with an ultra-thin core that provides plenty of power, yet has great vibration dampening technology that helps to keep shots on the court.
I also love how it is balanced toward the bottom of the paddle, which reduces my risk of developing tennis elbow due to overuse or improper form.
The thing I like most about this pickleball paddle is its variable flex technology. This ensures that when you hit a ball, the sweet spot is larger than usual, allowing for a lot more forgiveness in shots. This is great for beginner and intermediate players who are still learning the game and improving their technique.
What I dislike about this paddle is that it's very light in terms of weight, which can be a disadvantage when playing against stronger opponents who may have heavier paddles.
However, I think that the benefits associated with its elongated shape outweigh this downside because my arms don't tire as quickly due to the counterweight technology and larger sweet spot.
Overall, Engage Pickleball Poach Infinity LX made a huge difference to my playing style and gave me much greater control over shots. The extra forgiveness I get from its elongated shape also means that I can confidently hit the ball without worrying too much about where it's going.
To sum it up, this is an excellent paddle, and if you're looking for a new paddle then I highly recommend giving this one a try! You won't be disappointed.
ProLite Cypher Pro – Best for More Reach
After trying the ProLite Cypher Pro pickleball paddle, I was amazed at its performance. The elongated shape of this paddle gives the player more reach and power while keeping them in control.
It is incredibly lightweight, weighing only 7.6 ounces, but still feels sturdy in my hand. The grip size is comfortable for me with a circumference of 4 and ¾ inches which allows for precise shots and control from any angle.
The carbon fiber surface increases spin on serves and the quad core polymer honeycomb interior provides great dampening power to slow down hard hits or add power to soft ones when desired.
The extra length of 16 5/8" gives an added edge over other paddles adding distance to your shots. As a result, I am able to hit powerful shots from further away with better accuracy and control.
I especially enjoy the sleek design of this paddle with its vibrant orange color on top and black composite mesh texture at the bottom.
The PROLITE Cypher Pro provides me an excellent balance between power and control that I have not found in other paddles. It is one of the best elongated pickleball paddles available and is well worth its price tag of $149.
Overall, I highly recommend the PROLITE Cypher Pro Pickleball Paddle for players who want maximum reach while maintaining precise control during their game.
Its superior technology offers increased spin, extra length, great dampening power and incredible handling capabilities. The paddle is ideal for both power players and those who prefer a more strategic approach to the game.
Onix Summit C1 – Extra Length and Control
As a competitive pickleball player, I'm always looking for an edge to improve my game, and this paddle certainly gave me that. Thanks to the extra length of the paddle, I found it easier to reach farther away from my body which allowed me to make more powerful shots that travel longer distances.
Additionally, when returning volleys I felt much more in control due to the improved balance on shots like drop shots or low defensive lobs.
The Summit C1 is also made with a polypropylene honeycomb core, which makes for a softer response on contact compared to most paddles. This enabled me to hit shots with more precision and accuracy, especially when playing singles.
From an aesthetic standpoint, I really liked the paddle's design which is modern and sophisticated. It definitely turns heads on court.
The only downside of this particular paddle was its weight. At 8 ounces it's slightly heavier than other models on the market, but that can be beneficial in certain situations like when dealing with hard-hitting opponents or tough windy conditions.
Overall, I'm very pleased with my experience using the Onix Summit C1 Pickleball Paddle and would highly recommend it to anyone looking for a quality elongated paddle that will give them an edge over their competitors.
The combination of power, control, and accuracy make it one of the best elongated paddles on the market. Give it a try and you won't be disappointed.
Benefits and Advantages of Elongated Pickleball Paddles
Elongated pickleball paddles are becoming increasingly popular among singles players due to their extended reach, which allows players to cover more of the court and get to more shots than they would with a normal paddle.
However, elongated paddles offer more benefits than just a few extra inches of length.
One advantage of elongated paddles is that they have a tighter sweet spot. This can provide more power and drive to the ball, making it jump off the paddle face with more force.
However, it's worth noting that the sweet spot is slightly smaller on an elongated paddle, so there is more room for errant hits along the sides and top of the paddle face.
In addition to the extra power and drive, elongated paddles offer more finger placement options for players.
The most common grip is the intercontinental grip, but some players prefer to hold their grip higher on the handle and even place a finger behind the face for extra control. With an elongated paddle, players can grip higher on the handle without sacrificing hitting surface.
It's important to note that elongated paddles may not be suitable for all players. If you are a player who relies on lobs, dinks, and kitchen play, then an elongated paddle may not be the best choice for your game.
However, if you have good control over your paddle play and want to be able to hit the ball closer to the sweet spot while extending your reach, then an elongated paddle could be a valuable addition to your pickleball arsenal.
What Are The Disadvantages Of An Elongated Pickleball Paddle?
As a pickleball player and expert, I have found that there are a few disadvantages to using an elongated paddle. The first and perhaps most obvious disadvantage is that they are less maneuverable and harder to control.
This is due to the longer paddle face, which can make it feel more resistant in your swing. This can make it more challenging for some players, particularly those who are inexperienced, to adjust to hitting with an elongated paddle.
Another disadvantage to consider is that with extra reach, low or ground hits can become trickier due to the extra length. This can make it easier to hit the ground when swinging, which can be frustrating for some players.
Elongated paddles also tend to be at the higher price point, although they are fairly in line with other higher-end paddles. This can be a disadvantage for players who are on a tight budget or are just starting out in the sport.
Finally, the sweet spot on an elongated paddle is usually longer and more narrow, which some players find more difficult to play with. This can impact their control and precision when hitting the ball, which can be frustrating for some players.
Elongated Pickleball Paddles vs Regular
I will explore the difference between elongated pickleball paddles and standard ones.
An elongated pickleball paddle is simply a paddle that has a longer handle than a standard paddle. The handle of an elongated paddle is usually around two inches longer than that of a standard paddle.
This extra length is designed to give players more leverage when hitting the ball, as well as providing a larger sweet spot on the paddle face.
One of the main advantages of using an elongated pickleball paddle is that it can help players generate more power when hitting the ball. The longer handle allows players to use a more comfortable grip and swing with a greater range of motion.
This can be particularly useful for players with larger hands or those who prefer a two-handed backhand stroke.
Standard pickleball paddles are the most common type of paddle used in the sport. They have a shorter handle and a smaller face compared to elongated paddles.
They are generally lighter and more maneuverable, which can be an advantage when playing at the net.
One of the benefits of using a standard paddle is that it can be easier to control for players with smaller hands or those who prefer a one-handed backhand stroke. The shorter handle can provide a more comfortable grip and make it easier to maneuver the paddle quickly.
However, standard paddles may not provide as much power or a large sweet spot as elongated paddles. This can make it harder to generate speed and accuracy when hitting the ball.
What To Consider When Buying Your First Elongated Pickleball Paddle
When it comes to buying your first elongated pickleball paddle, there are a few key things to consider.
First, it's important to note that elongated paddles are generally not recommended for beginner players. These types of paddles are typically best suited for more experienced players who have already mastered the basics of pickleball and are looking to improve their game.
If you're new to the sport, you might want to stick with a traditional paddle until you've had some time to develop your skills.
One of the main advantages of elongated paddles is that they offer greater reach and better court coverage, which can be particularly useful for singles players.
However, these paddles also have some drawbacks, such as shorter handles that may not allow for a two-handed hit. If you're considering an elongated paddle, be sure to look for one with a longer handle that will give you the option of using a two-handed grip.
Another important factor to consider when buying an elongated paddle is the handle size. Some of these paddles have very short handles, which may not be suitable for players who are used to a traditional grip length.
If you're not sure whether a short handle will work for you, it's a good idea to try out a few different options before making a purchase.
Finally, you should also consider the shape of the paddle. Some elongated paddles have a very narrow shape, which can give you a concentrated sweet spot but may also be more challenging to play with due to the thin hitting surface.
Others have a more tapered shape, similar to a racquetball racket, which can offer a wider sweet spot and hitting surface but may sacrifice some length.
In conclusion, if you're thinking about buying an elongated pickleball paddle, it's important to keep in mind the handle size, grip length, and paddle shape. By considering these factors, you can find the right elongated paddle to suit your needs and improve your pickleball game.
Frequently Asked Questions
Final Words
With so many options on the market, it can be tough to decide which elongated pickleball paddle is right for you. But with this list of the three best paddles on the market, hopefully you can make a decision more easily.
The Rally PXL Graphite is our top choice for its added control and reach, while the HUDEF 6.3 comes in at a close second for its potential to create power and spin. And if you're looking for a durable option that won't let you down, go with the AMPED Invikta X5 FiberFlex.
No matter which paddle you choose, you'll be sure to dominate on the court. So what are you waiting for? Get out there and start playing!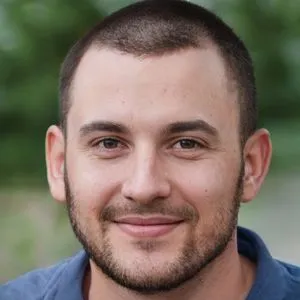 Michael Stevenson
Hi, my name is Michael Stevenson and I'm a passionate pickleball player. I've been playing the game for many years and I'm pretty highly skilled at it. Pickleball is one of my favorite topics so naturally, I love to write about it.
Whether it's tips for beginners, guides for experts, reviews of new paddles, or advanced playing techniques – if it relates to pickleball then I have something interesting to write about it. So if you're looking for entertaining and informative information on the topic of pickleball, look no further than my written works!