As an advanced pickleball player, I understand the importance of having the right paddle for the game. That's why I have curated a list of the best pickleball paddles for players like me who are looking to take their game to the next level.
After conducting extensive research, I have handpicked paddles that offer superior performance, durability, and control. This article is not only helpful for seasoned pros but also for those who are new to buying advanced paddles.
Pickleball is a fun and exciting sport that has gained immense popularity in the US and Canada. It's a mix of tennis, ping pong, and badminton and is played on a smaller court than tennis.
The game is easy to learn, making it an excellent choice for families looking to spend quality time together. Beginners can start with wooden paddles, but as they progress, they need high-level paddles to enhance their gameplay.
With the increasing demand for pickleball, brands are making innovative paddles to cater to players of all levels. So let's dive in and explore the best pickleball paddles for advanced players.
List of Best Pickleball Paddles for advanced Players
Before choosing a pickleball paddle for advanced players, it is essential to consider their playing style and preferences. Some players prefer a more aggressive style of play, while others prefer a more defensive approach.
It is important to select a paddle that complements the player's style and enhances their performance.
Lastly, to ensure that the paddles selected for advanced players are of the highest quality, I interviewed several professional players to gather their insights and recommendations.
The feedback received from these players helped me make informed decisions about the best paddles to select for advanced players.
JOOLA Ben Johns Hyperion – Overall Best Pickleball Paddles for Advanced Players
The JOOLA Ben Johns Hyperion is my first best pickleball paddle for advanced players. The first thing I noticed about this paddle was the natural grip and comfort. The rounded top of the paddle made it easy for me to reach far shots without having to strain my arms.
The solid sweet spot and weight (8.5oz) offered great control and drive, but unfortunately, the top-heavy balance slowed down my reaction time and caused arm fatigue.
This led me to return the paddle and look for a lighter option.
However, I have to say, this paddle has great touch and power. It's just that the weight is not suitable for me, especially with my current level of play.
One of the features that I liked about the paddle was the face, which produced a lot of spin. The white handle, on the other hand, will discolor quickly, which is a bit of a bummer.
I also received two of these paddles through the Amazon Vine program and I must say, they are of good quality and well-made.
The JOOLA Ben Johns Hyperion Pickleball Paddle is a bit pricey compared to other brands like Head, but it's worth it if you value your play. The premium paid is for the Ben Johns pro endorsement, and it does improve your performance and take your game to the next level.
The 16mm handle on this racket is ideal for people with big hands, like myself. The textured surface of the paddle provides better control and the grip is more comfortable.
I have compared this paddle to other JOOLA pro paddles, and I couldn't find a significant difference. However, I do have a personal preference for a different brand, but this is a well-designed racket.
My friend who tried the paddle was impressed with the spin shots, and I have to say, the paddle is well balanced and has great control for spins and directional control.
In conclusion, I suggest trying different paddles before buying one. If spending $160 on a paddle is not feasible, I suggest starting with a cheaper one or a textured surface paddle.
This paddle is great for all skill levels, has a neutral color, and is well balanced for gentle shots and powerful shots. The handle size and circumference of this paddle is just right for my athletic build and big hands.
HEAD Graphite – Responsive Paddle Suitable for Mid Level Players
I have to say, I am extremely satisfied with the HEAD Graphite Pickleball Paddle. The paddle is super responsive and has a huge sweet spot, which makes it easier to hit fast volleys close to the net.
The tapered shape of the paddle helps with this as well. The rough face of the paddle allows for great spin shots, which has helped me improve my game significantly.
The handle length of the paddle is 4 1/8 inches, which I find comfortable but it may not fit larger hands. Despite this, the quality of the paddle is great and rivals top paddles.
It is almost half the price of the name brands, making it a great value for the price. I was so impressed with the paddle that I purchased another one for my nephew.
If you are a small person with small hands, you will appreciate the lighter weight of the paddle. It has helped me to become a better player, going from a strong beginner to a good intermediate player. 
I chose this paddle because it offered the best combination of a large sweet spot, light weight, and control.
The surface of the paddle is textured, which I really like for hitting with spin on the ball. Although, I did notice that the paint on the face of the paddle quickly deteriorated.
Additionally, the paddle is not balanced, so it may not be suitable for tournament players. The hit of the paddle is soft, causing me to try to swing harder, but it offers control and power when needed, especially in my net game.
The large sweet spot has helped me improve my dinking ability, making it easier to place shots where I want them.
In conclusion, I would say that the HEAD Graphite Pickleball Paddle is a good product for intermediate and up pickleball players. It offers a strong spin but weak pop when the ball bounces off.
The non-LITE version may be better, but the paddle is a little more expensive. Despite this, I believe it is worth the investment for the improved game it offers.
Prince Response Pro – Balance Paddle for Average Pickleball Players
To start off, the paddle comes with a basic design and added lead tape, which gives it an extra boost in power. The second grip is a great feature as it provides an option for players to switch up their grip during the game, which I found to be very useful.
One of the most noticeable changes in the PRP paddle compared to previous models is the size of the sweet spot. It has a larger sweet spot, which eliminates pain in the forearm and provides a good balance between control and power.
The PRP paddle has great balance and feel, and provides good spin, which is very important in the game of pickleball.
The PRP paddle has improved my speed but at the expense of some power, which I think is a good trade-off. The PRP's core is thick enough to lessen vibrations, making it more comfortable to use for longer periods of time.
Additionally, the textured surface of the PRP helped with creating spin and the circular bottom helped with propping the ball, which is a huge advantage in the game.
However, there were some quality issues with the paddle. The handle was defective, and there was a minor aesthetic issue, which was disappointing.
The listed specs for the paddle were not accurate, with grip length and circumference being different than listed and the actual length being smaller than stated.
Despite these issues, the Prince Response Pro Pickleball Paddle is still a high-quality paddle that makes a significant difference in the game.
The sweet spot of the paddle covers the whole paddle and provides a good balance between control and power. The longer handle of the paddle allows for more reach and improved play in the kitchen, allowing for better control and less dead shots or shots that get smashed back.
The paddle is relatively expensive but worth the investment for those looking to improve their game. The paddle has a great feel, good power, and control, and even has a different sound.
Some players may find the paddle to have too much power for their game, but overall it is highly rated and recommended. The paddle comes with a great warranty, and in case of any issues, the company is easy to communicate with.
In conclusion, the Prince Response Pro Pickleball Paddle is a great paddle for advanced pickleball players looking to improve their game.
The biggest pro of the paddle is its control and touch, but some users would like more color options for the lightweight small grip 4 1/8. The paddle is overpriced for some players, but it is worth the investment for those who want to take their game to the next level.
EP Engage Encore MX 6.0 – Best Professional Pickleball Paddle
I can confidently say that the EP Engage Encore MX 6.0 paddle is the best choice for those who are looking to up their game. This paddle offers a unique combination of features that make it stand out from the rest of the competition.
One of the features that I appreciate about this paddle is the rough texture of the graphite face. It allows me to have better control over the ball and keeps it on the paddle for a longer period of time.
The black core, which is one of the softest on the market, also contributes to this, providing a great spin and feel to the paddle.
The longer 5 3/4″ handle length is another feature that I like about this paddle. It gives me more reach and helps me make more precise shots.
The anti-vibration technology also helps me avoid elbow and wrist pain, making my game more comfortable and enjoyable.
The paddle has evolved from its previous model, the MX, and has improved in many ways. The upgraded MX 6.0 offers a more solid grip and longer handle, making it easier to control the ball. It has a smaller sweet spot, but this is made up for with the added reach and power that the paddle provides.
Overall, I am very satisfied with the Engage Encore MX 6.0 paddle and would recommend it to any advanced player. Its lightweight, powerful punch, and excellent control make it a great choice for both singles and doubles play.
It is perfect for the soft game and provides adequate power when needed. The EP Engage brand is popular among advanced players for a reason, and this paddle is a testament to that.
PROKENNEX Ovation Flight – Best Pickleball Paddle for Pro Use
PROKENNEX Ovation Flight paddle is perfect for advanced players who are looking for something that can take their game to the next level.
The unusual shape of the paddle is something that worried me at first, but it turned out to be a non-issue as my shots still came off well.
What I particularly like about this paddle is how lightweight it is, weighing only 7 1/2 ounces. Despite being so light, it still packs quite a punch and has plenty of power.
It absorbs smashes incredibly well, and the ball doesn't pop up as it does with other paddles. The rubber grip and rounded handle are perfect for hot and humid conditions, providing a comfortable grip that doesn't slip.
The smaller handle size is perfect for players who don't use a two-handed grip, and the thinner paddle design, though taking some getting used to, helps keep the weight down.
I found it significantly reduced my shoulder and joint pain, making it an ideal choice for those with arthritis or other similar conditions.
The oval shape also helps players get back into position faster, and it performs much better on serve and drive shots than other paddles.
However, there were a few things I disliked about this paddle. It's slightly heavier than I expected, weighing in at 7.45 ounces, and it may cause weird shoulder pain for some players, although the pain goes away quickly.
Different paddles can cause pain in different parts of the arm or shoulder, so it's essential to choose a paddle that works best for you.
The surprising power of this paddle despite its light weight is impressive, and my shoulder feels much better since switching to it.
As someone who previously suffered from pain in their shoulder while playing Pickleball, the effectiveness of the paddle at reducing vibration and impact has been a game-changer for me.
But, overall, playing with a familiar paddle can improve a player's game over time, and this Prokennex paddle has certainly helped improve my game and reduce my elbow pain.
The comfortable grip and lightweight design allow for solid low serves and good placement, and it's great for reactive dinking.
Since switching to this paddle, I've had fewer challengers at my local club, and the paddle has helped me make shots that I would have missed with my previous paddle.
How to Choose Pickleball Paddle for Pro Players [Guide]:
When selecting a paddle, there are several factors to consider, such as weight, grip size, material, USAPA approval, and price. In this article, I will share my experience and tips for choosing the best pickleball paddle for advanced players.
Weight
The weight of your paddle plays a crucial role in your gameplay. For quick-handed players, a lightweight paddle is a good option, while power hitters require a heavier paddle.
As an advanced player, you must choose a paddle that complements your playing style. Ideally, a weighty paddle between 7-14 ounces is necessary for professional players.
Grip Size
Grip size is another critical factor when selecting a pickleball paddle. The size of your hands and your personal preference should guide you when choosing a grip size.
A comfortable grip enhances your playing experience and performance.
Material
The material of the paddle affects its weight, feel, and durability. Wooden paddles are the cheapest but not suitable for professional players.
Composite and graphite paddles are heavier and provide more control and feel, respectively. Polymer honeycomb is the most preferred core material, but graphite is a good option for power, and fiber or carbon composite is suitable for accuracy and control.
USAPA Approval
If you plan to participate in tournaments, it's essential to choose a paddle that is USAPA approved.
An approved paddle complies with the organization's standards and ensures fair gameplay. You can check the list of approved paddles on the USAPA website.
Price
While price is an important factor, advanced players should prioritize a durable and comfortable paddle over cost.
Durability is crucial for aggressive players who tend to hit the ball harder. However, beginners should consider the price until they are sure about their preferences.
Construction and Features
As a pro-level player, your paddle specifications and features should be different from those used in the beginning of your career. The construction, weight, and strength of your paddle should be carefully considered.
An edge guard protects the paddle and increases its sturdiness, while an edgeless paddle looks sleek and cuts down on weight. For higher-level tournaments, power is more important than control in a paddle. A textured surface provides better spin and larger sweet spots, and handle design affects grip.
Final Words
For me, the JOOLA Ben Johns Hyperion is the best pickleball paddle for advanced players. The comfortable grip and natural feel of the paddle allow me to play for long periods without any discomfort or fatigue.
The rounded top is a game-changer as it helps me to reach for far shots effortlessly. The solid sweet spot and weight provide excellent control and drive for my shots.
Overall, this paddle is perfect for players looking for a reliable and efficient paddle to enhance their game.
While the JOOLA Ben Johns Hyperion is my top choice, the HEAD Graphite is a close second.
The paddle's super responsive nature and huge sweet spot make it an excellent choice for advanced players. The tapered shape of the paddle provides better hitting, giving me an edge over my opponents.
Lastly, the Prince Response Pro is an impressive paddle. The added lead tape gives an extra boost in power, making my shots more potent.
The second grip is a great option for players looking to switch up their grip during the game, allowing me to adapt to different shots effortlessly.
The larger sweet spot of the paddle also eliminates pain in my forearm and provides an excellent balance between power and control.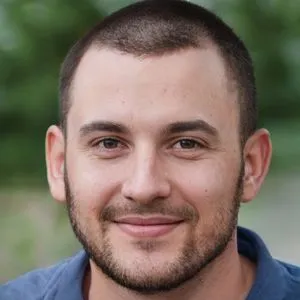 Michael Stevenson
Hi, my name is Michael Stevenson and I'm a passionate pickleball player. I've been playing the game for many years and I'm pretty highly skilled at it. Pickleball is one of my favorite topics so naturally, I love to write about it.
Whether it's tips for beginners, guides for experts, reviews of new paddles, or advanced playing techniques – if it relates to pickleball then I have something interesting to write about it. So if you're looking for entertaining and informative information on the topic of pickleball, look no further than my written works!