I was eager to try out the Gonex Pattern A Pickleball Paddle Set, and I must say I was impressed. From its lightweight design to its durable materials, this set exceeded my expectations.
In this review, I'll be sharing my thoughts on the Gonex Pattern A Pickleball Paddle Set and its features. Not only will I discuss its graphite surface and polymer honeycomb core, but I'll also touch on the grip pattern and how it enhances accuracy and control.
Additionally, I'll be discussing the convenience of the included carrying bag and extra set of balls.
If you're a beginner looking for a reliable and high-quality paddle, or even an experienced player seeking an upgrade, this review will provide valuable insights on the Gonex Pattern A Pickleball Paddle Set.
I hope my experience can help you make an informed decision and take your pickleball game to the next level.
Gonex Pattern A Pickleball Paddle Review & Specifications
| | |
| --- | --- |
| Weight | 7.9 ounces |
| Handle Circumference | 4.3 inches |
| Paddle Length | 15.3 inches |
| Paddle Width | 7.8 inches |
| Handle Length | 4.9 inches |
| Balance | Light |
| Paddle Width | 7.5in |
| Grip Type | Ridge |
| Grip Length | Ultra Cushion |
| Suitable For | Beginner to Intermediate Players for Indoor and Outdoor Play |
Gonex Pattern A Pickleball Paddle Design Review
Firstly, the fact that these paddles are approved by the USAPA for official tournament play is a major plus. This means that they have been thoroughly tested and meet the standards for competitive play.
The graphite surface and internal polymer honeycomb construction make the paddles both durable and accurate, which is essential for a sport like pickleball that requires precision shots and quick reflexes.
The set includes two paddles, four balls, and a portable carry bag, all of which are individually wrapped for protection.
I appreciated the attention to detail in the packaging as it shows that the manufacturer cares about ensuring the product arrives in pristine condition. The carry bag is especially convenient for traveling to and from the court.
The design of the paddles is eye-catching as well. The reddish blue color with orange lines is unique and stands out on the court. The intricate pattern on the surface and glowing orange lines in the background add a touch of style to the set. It's refreshing to see a pickleball paddle that doesn't have a boring, plain design.
Gonex Pattern A Pickleball Paddle Core & Surface Review
Moving on to the technical aspects of the paddle, the polymer honeycomb core is undoubtedly one of the standout features.
This material provides a high level of durability, which is crucial when playing a game that involves hitting a ball with force repeatedly. The honeycomb structure also enhances accuracy, allowing for precise shots even in high-pressure situations.
Another added benefit of the core is the reduction of thumping sound, which can be quite distracting during gameplay.
The surface of the paddle is equally impressive, with a grip pattern that ensures shots are accurate and minimizes the risk of slipping. Despite my initial concerns about the design appearing susceptible to wear and tear over time, I found that it held up remarkably well during my test games.
In fact, I was pleasantly surprised by how resilient the surface was, considering the amount of force applied to it during play.
In my research on this paddle, I found that it is made from high-quality materials that are designed to last.
The polymer honeycomb core, in particular, is a popular choice among many top-tier pickleball paddles due to its ability to provide both strength and accuracy.
The grip pattern on the surface is also a common feature among high-end paddles, and it was evident that the Gonex Pattern A was no exception to this trend.
Gonex Pattern A Pickleball Paddle Weight Review
At only 7.9 ounces, it is incredibly easy to maneuver and switch between forehand and backhand shots. This made it particularly easy for me to quickly react to my opponent's shots, which is always a plus in any competitive sport.
Despite its lightweight, however, I found that the paddle still provided ample control over the ball. This made it a great choice for beginners, as it allowed me to focus on developing my skills without having to worry too much about the technical aspects of the game.
Gonex Pattern A Pickleball Paddle Grip & Handle Review
The ultra-cushioned grip and sweat absorption feature of the handle provide a comfortable grip and prevent the paddle from slipping out of my hand even during intense play.
The non-slip handles with a 4.3″ circumference and 4.9″ length fit my hands perfectly, and I felt confident and secure while playing.
However, as mentioned in the product information, the handle could be longer for people with bigger hands. While I do not have exceptionally large hands, I did feel that the handle could have been a bit longer to provide a more comfortable grip.
Moreover, after using the paddle for a few weeks, I did notice that the handle was not as effective in sweat absorption as I had hoped.
During long matches or hot weather, my grip would start slipping, which affected my gameplay. I had to wipe my hands and the paddle regularly to maintain a good grip.
Gonex Pattern A Pickleball Paddle Edge Guard Review
At first glance, the absence of an edge guard may seem like a potential downside for some players who prefer additional protection for their paddle. After all, pickleball paddles can be quite expensive, and any damage to the edges can be frustrating and costly to repair.
However, upon closer inspection and some research, I found that the absence of an edge guard actually has some interesting benefits.
First and foremost, it reduces the overall weight of the paddle, which can be an advantage for players who value speed and maneuverability on the court.
Additionally, the lack of an edge guard allows for a larger hitting surface, which can lead to more powerful and accurate shots.
Reasons to Consider
Reasons to Avoid
My Final Thoughts
In conclusion, based on my experience with the Gonex Pattern A Pickleball Paddle Set, I can confidently recommend it to anyone who is just starting out with pickleball or looking for a reliable and lightweight option.
The set is well-designed and durable, with a comfortable grip that allows for easy maneuvering on the court. I also appreciate the added convenience of the carrying bag and extra set of balls, which make it easy to take the set on the go and play anywhere.
Overall, the Gonex Pattern A Pickleball Paddle Set is an excellent choice for anyone looking for a high-quality paddle set at a reasonable price point.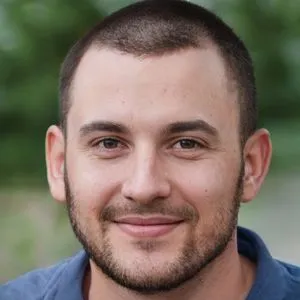 Michael Stevenson
Hi, my name is Michael Stevenson and I'm a passionate pickleball player. I've been playing the game for many years and I'm pretty highly skilled at it. Pickleball is one of my favorite topics so naturally, I love to write about it.
Whether it's tips for beginners, guides for experts, reviews of new paddles, or advanced playing techniques – if it relates to pickleball then I have something interesting to write about it. So if you're looking for entertaining and informative information on the topic of pickleball, look no further than my written works!