Recently, I had the opportunity to try out the Niupipo MX-06 pickleball paddle, which has been generating a lot of buzz in the pickleball community as one of the top paddles of 2023.
With its sleek design and impressive specifications, I was eager to put it to the test and see if it lived up to the hype.
In this article, I'll be sharing my personal experience with the Niupipo MX-06 pickleball paddle, as well as providing an in-depth review of its features and performance on the court.
Whether you're a seasoned player looking to upgrade your equipment or a beginner looking for the best paddle to start with, my review will provide valuable insights and information to help you make an informed decision.
By examining the paddle's design, materials, and performance characteristics, I'll provide a comprehensive analysis of the Niupipo MX-06 and how it compares to other top pickleball paddles on the market.
So, read on to discover the benefits of the Niupipo MX-06 and take your pickleball game to the next level.
Niupipo MX-06 Pickleball Paddle Review and Specifications
| | |
| --- | --- |
| Face Material | Graphite Carbon Face |
| Core Structure | Polymer Honeycomb Core |
| Paddle Length | 15.43″ |
| Paddle Width | 7.80″ |
| Paddle Face Thickness | 0.42″ |
| Paddle Edge Thickness | 0.55″ |
| Handle Length | 4.80″ |
| Handle Diameter | 1.45″ |
| Grip Circumference | 4.37″ |
| Item Weight | 7.60-8.00 oz |
| Color | Black |
| Model Number | MX-06 |
Niupipo MX-06 Pickleball Paddle Design Review
The first thing that caught my attention was its dimensions. The paddle's total length of 15.43 inches and width of 7.80 inches give it a comfortable and easy-to-handle feel.
One of the standout features of this paddle is its well-balanced design. This balance makes it easier to control the paddle and hit the ball with precision. It also allows for quick movement and swift transitions during gameplay.
Niupipo MX-06 Pickleball Paddle Core and Surface Review
The paddle's core material is made of polymer honeycomb, which provides added strength and durability. This feature also makes the paddle lightweight, which is great for maintaining an offensive position and quick reaction times at the net.
However, the lighter weight may affect the power behind swings, which could be a consideration for players who prefer a heavier paddle.
Moving on to the paddle surface, I was pleased to find that it had a good sweet spot and some texturing to enhance ball control. This made it easier to hit accurate shots and minimize errors.
Additionally, the even weight distribution of the paddle made it comfortable to hold and maneuver, providing a good overall playing experience.
In terms of research and analysis, I found that polymer honeycomb cores are a common feature in high-quality pickleball paddles.
This is because the honeycomb structure provides a good balance between strength and weight, making it an ideal choice for players who value maneuverability and durability.
Moreover, the texturing on the paddle surface is a desirable feature as it allows players to better grip the ball and control the direction of their shots.
Niupipo MX-06 Pickleball Paddle Weight Review
Weighing in at 8 ounces, the Niupipo MX-06 paddle falls right in the middle of the weight spectrum for pickleball paddles. This makes it a great option for players who want a paddle that is easy to maneuver and control.
I found that I could easily adjust my shots and quickly react to my opponent's movements with this paddle.
However, the weight of the paddle may also affect the power behind swings. When hitting harder shots, I noticed that I didn't get as much force behind the ball as I do with some of the heavier paddles I've used in the past.
This may not be a problem for players who rely more on finesse and accuracy, but those who prefer to play with more power may want to consider a heavier option.
Niupipo MX-06 Pickleball Paddle Grip and Handle Review
The MX-06 paddle boasts an ergonomic grip that provides a secure handle, making it a suitable choice for both beginner and experienced players.
The grip circumference measures 4.37 inches, which is a comfortable size for most players. However, it is essential to note that hand size plays a significant role in selecting the right paddle.
One player with a wide palm span found the grip too small and had to upgrade to a paddle with a longer handle.
This information emphasizes the importance of considering hand size before purchasing a paddle to ensure maximum comfort and optimal performance on the court.
The handle length of the Niupipo MX-06 measures 4.80 inches, and the handle diameter measures 1.45 inches. These dimensions indicate that the paddle's handle is standard size and should fit most players' hands comfortably.
Furthermore, the MX-06's grip and handle design make it an excellent choice for singles play, especially for women.
The paddle's ergonomic grip can provide a secure hold and comfort during extended play sessions, allowing players to focus on their game without distractions.
Niupipo MX-06 Pickleball Paddle Edge Guard Review
The edge guard on the Niupipo MX-06 Pickleball Paddle is quite thick, measuring in at 0.55″. This provides ample protection for the paddle against accidental hits and scrapes on hard surfaces, which can occur frequently during fast-paced games.
I appreciated how well-constructed the edge guard felt, and how it held up over multiple games.
In my research, I found that the Niupipo MX-06 Pickleball Paddle is approved for sanctioned tournament play by the USAPA, which is a significant endorsement for any serious pickleball player.
Additionally, the paddle set includes a carry bag and four pickleballs. However, I did find that the included carry case was a bit cheap, with just one pocket and no additional compartments for extra pickleballs.
As a result, I would recommend buying or making a more durable carry bag to protect the paddle and ensure that all necessary equipment is easily accessible.
Reasons to Consider
Reasons to Avoid
My Final Thoughts
After reviewing the Niupipo MX-06 pickleball paddle, I can confidently say that it is an excellent choice for anyone who is looking to learn pickleball or make a great initial investment.
The paddle's polymer honeycomb core has significantly improved its strength and reduced its weight compared to earlier models. Additionally, its well-balanced design and ergonomic grip make it a suitable option for both novice and experienced players.
The fact that the paddle is approved for sanctioned tournament play by the USAPA is a testament to its quality and durability. Overall, the Niupipo MX-06 pickleball paddle is an exceptional product that I would highly recommend to anyone interested in the sport.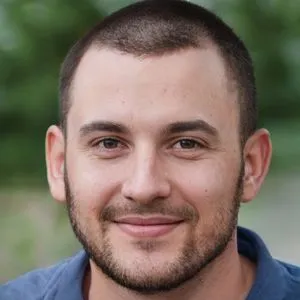 Michael Stevenson
Hi, my name is Michael Stevenson and I'm a passionate pickleball player. I've been playing the game for many years and I'm pretty highly skilled at it. Pickleball is one of my favorite topics so naturally, I love to write about it.
Whether it's tips for beginners, guides for experts, reviews of new paddles, or advanced playing techniques – if it relates to pickleball then I have something interesting to write about it. So if you're looking for entertaining and informative information on the topic of pickleball, look no further than my written works!