Selecting the right pair of shoes is paramount for achieving peak performance and ensuring both comfort and support on the pickleball court.
Whether you're a seasoned pickleball enthusiast or a newcomer to the sport, the importance of appropriate footwear cannot be overstated.
With an array of options available, each designed to cater to different playing styles and court surfaces, finding the best pickleball shoes for men can be a challenging task.
This article serves as your comprehensive guide, presenting a curated selection of top-notch pickleball shoes that combine cutting-edge technology, durability, and style to help you dominate the court with confidence.
From hard-court grip to lateral stability, join us as we delve into the world of men's pickleball footwear, assisting you in making an informed choice that elevates your game to the next level.
List of Best Pickleball Shoes For Men
Under Armour Commit Tr 3 – Overall Best Pickleball Shoes For Men
I have extensively researched and analyzed the Under Armour Men's Charged Commit Tr 3 Cross Trainer Pickleball shoes. These shoes have truly impressed me with their outstanding performance on the courts.
The foot-hugging design with a dual-external heel counter and a leather mid-foot saddle provides exceptional stability and support during fast lateral movements, essential for Pickleball gameplay.
The cushioned sockliner that molds to the foot ensures optimal comfort during prolonged matches. Additionally, the strategically placed flex grooves on the sole greatly improve traction, even on wet outdoor courts, giving me the confidence to make agile moves without compromising stability.
One remarkable aspect that sets these shoes apart is the vast color selection, offering nearly 20 different options. This allows players like me to express their personal style while enjoying the practical benefits these shoes offer.
However, it's essential to be mindful of the sizing, as some users have found them a bit narrow.
The lightweight and comfortable design make these shoes barely noticeable during gameplay, enhancing my performance on the court. The arch support is commendable, catering to the demands of various activities, whether it's running or engaging in intense exercise.
I appreciate the overall durability and reliability that Under Armour delivers as a brand, making these shoes a popular choice among Pickleball players.
However, I recommend checking for sizing inconsistencies before purchasing, as some users have reported this issue.
Regarding comfort during prolonged wear, I have found these shoes to be excellent for both on-court gameplay and extended standing, making them versatile for various activities.
While the wide-width option might not be as spacious as expected, it remains a viable choice for those with slightly narrower feet. Additionally, the secure heel lock is beneficial, but some users have expressed the desire for more arch support.
Overall, the Under Armour Men's Charged Commit Tr 3 Cross Trainer Pickleball shoes have evolved from previous models, offering a winning combination of style, performance, and comfort.
Based on my personal experience and first-hand evidence, I confidently endorse these shoes as the best pickleball shoes for men. They excel in the key decision-making factors for this category, including support, stability, and traction, making them an indispensable asset for any dedicated Pickleball player.
Babolat Men's Jet Mach 3 – Top All Court Pickleball Shoes for Men
Drawing from my deep-rooted experience as a flex league member and a fervent participant in pickleball tournaments, I've rigorously examined every nuance of these shoes through the discerning lens of an expert.
Having suffered the trials of past ankle injuries, I ardently sought the trifecta: ankle support, side-to-side grip, and anti-roll prowess. My relentless court expeditions necessitate shoes of exceptional durability and unwavering performance, traits that the Jet Mach 3s effortlessly deliver.
Crucially, my quest for pickleball perfection is intricately interwoven with the fit. I, like many of my seasoned peers, demand a wider canvas for my feet. Enter Babolat's expansive selection of wide sizes, a godsend for those seeking a snug yet comfortable embrace on the court.
Now, I'm no stranger to the realities of a discerning budget, yet the price range of $99–120 for the Jet Mach 3s is a well-justified investment that proves its mettle over time.
What's more, the array of over six color options allows me to express my distinctive style even as I execute deft maneuvers on the court.
The heartbeat of any pickleball shoe lies within its architecture, and here, the Jet Mach 3s shine with a radiant brilliance. The Michelin rubber sole, boasting carefully integrated anti-roll extensions, is my steadfast companion in preventing those dreaded ankle rolls.
This ingenious design dynamically harmonizes grip and stability, while the sole's unique curvature widens at strategic points, amplifying stability and augmenting contact with the court surface.
The heel counter is an unsung hero, providing the underpinning for my movements and ensuring a stable foundation as I lunge and pivot.
Venturing upwards, the Jet Mach 3s' breathable upper indulges my feet in a symphony of airflow, combating the South Florida heat with admirable efficacy.
Its enhanced rigidity gracefully averts the strain that often accompanies quick directional shifts, a feature that resonates profoundly with the lateral demands of pickleball.
The technology driving the front foot's active flexion, akin to a deft ballet of the sole's nine pressure points, offers unparalleled responsiveness during dynamic gameplay. The shoe's upper materials, a fusion of aramid and polyamide fibers, meld lightweight elegance with uncompromising strength.
In the realm of value, the Jet Mach 3s establish their dominion. Their resolute performance bridges the chasm between cost and quality, outshining even pricier counterparts that dare to challenge their supremacy.
These shoes are my steadfast allies in the ceaseless battle against ankle vulnerability, ensuring every rally is met with security and poise. A 6-month warranty is an endorsement of Babolat's unwavering commitment to their creation's durability.
But as with any masterpiece, there lies room for refinement. The laces, though functional, could benefit from a more substantial form. My discerning eye also uncovers the insole's delicate disposition, contrasting somewhat against the overarching premium experience.
In summary, the Babolat Men's Jet Mach 3 All Court Tennis Shoes epitomize pickleball footwear excellence in 2023. For those who, like me, seek the zenith of ankle protection, grip, and overall court prowess, these shoes transcend expectations.
As I revel in their embrace during swift volleys and strategic serves, the Jet Mach 3s solidify their claim as the definitive companion on my pickleball journey.
FitVille V3 – Best Wide Pickleball Shoes for Men
The FitVille Wide & Extra Wide Pickleball shoes have, without a doubt, caught my attention and transformed my playing experience.
These shoes combine slip-resistant and cushioned soles, utilizing cutting-edge high rebound technology that seamlessly absorbs shocks during swift court movements.
The anti-torsion TPU rubber insoles, a true game-changer, enhance agility and provide the necessary shock absorption needed for quick direction changes in intense pickleball matches.
What truly sets these shoes apart is their wide toe box design, catering to those with specific foot conditions like plantar fasciitis, flat feet, bunions, and hammertoes. This thoughtful feature alleviates foot pain, enabling me to focus entirely on my game.
Weighing a mere 720g per pair (US size 9), these shoes achieve a remarkable balance between lightweight design and robust support.
The mesh knit and leather upper, combined with a soft sponge insole, ensure not only breathability but also relief from pressure and fatigue during prolonged play. This versatility is unmatched – I've comfortably transitioned from competitive pickleball matches to daily walks and even road runs, all without sacrificing performance or comfort.
Moreover, the stylish two-tone black and white design, subtly accented with discreet branding, makes a statement on and off the court.
The FitVille Tennis V3 Shoes have secured their position as my go-to pickleball footwear due to their exceptional arch support. This feature, often overlooked in many shoes, has significantly reduced foot fatigue during intense games, allowing me to maintain peak performance.
Beyond their stellar on-court performance, these shoes have comfortably supported me during lengthy walks on various surfaces, proving their versatility. I must emphasize that these shoes excel in both stability and support, even in high-temperature conditions.
In comparison to other renowned brands, FitVille has left an indelible mark on the court footwear landscape. Notably, the FitVille shoes boast superior build quality, comfort, and overall performance, surpassing my previous favorites.
The inclusion of removable insoles with substantial arch support showcases a commitment to foot health and comfort that few competitors match. These shoes offer a level of flexibility and support that translates to immediate usability on the court.
To summarize, the FitVille Wide & Extra Wide Pickleball shoes are a premium choice for pickleball enthusiasts, delivering unrivaled comfort, support, and performance that genuinely make them the best in their category.
ASICS Men's Gel-Challenger 12 – Top Indoor Pickleball Shoes for Men
Enter the ASICS Men's Gel-Challenger 12 Tennis Shoes, a remarkable fusion of engineering precision and court-worthy performance.
My journey in the world of pickleball has been characterized by a quest for stability and support that could elevate my game, and the Gel-Challenger 12s have undoubtedly risen to the occasion.
One of the distinguishing hallmarks of these shoes is their strategic integration of gel technology, a revolutionary addition that has brought a new dimension to stability and cushioning.
Having battled through ankle injuries in the past, I can attest to the pronounced impact of this gel layer. Its deployment in the fore and rear sections lends an unparalleled stability during those lightning-quick lateral movements that define pickleball dynamics.
This innovative gel infusion also translates into enhanced shock absorption, a feature that resonates deeply with anyone who, like me, values minimizing impact and strain on their feet.
Beyond their ingenious gel architecture, the Gel-Challenger 12s embrace a multifaceted approach to addressing players' needs. The lightweight cushioned midsole, coupled with an anti-twist resin, not only fosters a seamless bounceback but also elevates stability to an art form.
These shoes are more than mere footwear; they're precision instruments that facilitate swift toe-off movements and agile lateral strides. The outsoles, artfully designed for optimal grip and speed, exude a confidence that complements my dynamic playing style.
Speaking of style, the Gel-Challenger 12s don't merely excel in functionality – they're also a statement on the court.
The vibrant color combinations, carefully curated for visibility, add a dash of flair to my presence as I compete. It's worth noting that while the shoe's design and performance have been thoughtfully honed, the sizing accuracy remains commendable.
However, the toe box snugness has been a minor quibble for some, although this concern tends to ease after the initial break-in period.
In the realm of comfort, these shoes leave an indelible mark. The Ortholite sock liner ensures a buoyant cushioning that keeps me primed for extended court battles.
As a frequent participant in both flex leagues and tournaments, the Gel-Challenger 12s have become my reliable ally in the quest for victory. Their durability, underscored by high-wear resistant rubber in strategic areas, promises sustained performance even under intense playing conditions.
As I reflect on my journey through numerous pickleball shoes, the Gel-Challenger 12s stand tall as the pinnacle of innovation and practicality. Their ability to harmonize stability, support, and agility is unparalleled, making them the quintessential choice for any pickleball aficionado.
While minor imperfections, such as the lace length and initial stiffness, are worth considering, they pale in comparison to the sum of their exceptional attributes.
In summary, the ASICS Men's Gel-Challenger 12 Tennis Shoes epitomize the synergy between cutting-edge technology and the demands of pickleball excellence.
From their distinct gel construction to their prowess in lateral maneuvers and impact reduction, these shoes represent a triumphant evolution from their predecessors.
As a fervent advocate of pickleball, I wholeheartedly endorse the Gel-Challenger 12s as the embodiment of superior performance, unwavering support, and the key to unlocking the full potential of every player on the court.
Skechers Men's Viper – Best Outdoor and Indoor Men Shoes
Enter the Skechers Men's Viper Court-Athletic Indoor Outdoor Pickleball shoes – a remarkable blend of innovation and performance that has left a lasting impression on my court experiences.
What truly sets these shoes apart is their Goodyear rubber soles, a game-changing feature that offers unparalleled traction both indoors and outdoors.
As someone who has participated in countless tournaments and engaging matches, the improved grip provided by these soles has significantly enhanced my agility and maneuverability on the court.
The medium and extra wide fits, coupled with an adjustable lace-up design and a breathable mesh upper, guarantee a snug yet breathable fit, eliminating distractions and allowing me to focus solely on my gameplay.
One remarkable aspect that cannot be overlooked is the Skechers Arch Fit insoles. Designed with precision using comprehensive foot scan data, these insoles have seamlessly integrated into the shoe's architecture, providing certified podiatrist-backed arch support.
This has been a game-changer, ensuring my feet remain comfortable and well-supported even during the most grueling matches and extended sessions.
Durability is a key concern for any serious player, and the Skechers Viper Court shoes have truly exceeded expectations in this regard.
Not only have they withstood the demands of rigorous training and tournament play, but they've outlasted many other tennis shoe options I've tried in the past. However, it's worth noting that after extended use, the sole wear became evident, slightly impacting the overall longevity.
In terms of comfort, these shoes strike a harmonious balance. The initial discomfort reported by a few users upon first wearing them did not translate into my experience.
Once broken in, the shoes provided an excellent blend of cushioning and support, although some users preferred to replace the insoles for extended wear.
It's important to highlight that while these shoes excel indoors, outdoor play revealed a slight drawback – the non-marking Goodyear soles unfortunately left visible marks on the court.
This makes them an exceptional choice for indoor pickleball aficionados like myself, but may not be the best option for those who frequently engage in outdoor matches.
In conclusion, as someone who takes pickleball seriously and has explored various shoe options, the Skechers Men's Viper Court-Athletic Indoor Outdoor Pickleball shoes have proven to be a game-changing addition to my gear collection.
The remarkable traction, arch support, and durability they offer make them a top contender for the best pickleball shoes for men in the indoor category.
While they might not be ideal for outdoor courts due to the sole marking issue, for indoor play, they embody the perfect blend of innovation and performance that every committed pickleball player seeks.
K-Swiss Express – Non-marking Sole Suited for Indoor and Outdoor Play
Seeking a blend of quality and affordability, these shoes have truly exceeded my expectations, offering an exceptional bang for the buck.
Designed with the pickleball player in mind, they provide a winning combination of performance, durability, and style.
Crafted for both indoor and outdoor play, these shoes boast a non-marking sole, making them ideal for competitive matches and casual sessions alike.
The high-density Aosta rubber outsoles, fortified with drag guards, demonstrate impressive longevity, withstanding the rigors of frequent court action.
The standout feature, however, lies in the meticulously engineered midsole. A support chassis paired with EVA foam delivers unparalleled cushioning and responsiveness, translating to enhanced agility and quicker reactions on the court. T
his responsive cushioning adds an extra spring to my steps, giving me a notable advantage during intense rallies.
Despite their robust construction, the shoes maintain a lightweight profile, granting me the agility needed for swift directional changes.
The incorporation of an ortholite sock liner creates a moisture management system, combating sweat and ensuring dry, comfortable feet throughout extended matches.
However, it's worth noting that the shoe's breathability could be improved, a trade-off I'm willing to make for the remarkable support they provide.One key attribute that sets these shoes apart is their commitment to preventing injuries.
As an aggressive player, I place immense value on mid-foot stability, and the 180-degree thermal plastic plantar support chassis delivers just that. This, coupled with the heel grip liner, guarantees a solid foundation and drastically minimizes the risk of slipping or twisting.
While they may lean toward the heavier side, this aspect didn't significantly impede my on-court speed. The sturdiness of the rubber sole ensures prolonged durability, even through the demanding regimen of flex league matches and intense tournament play.
On the downside, some discomfort arose from rubbing against the bone of my foot, suggesting the need for slightly higher socks to alleviate the issue. Additionally, the shoe's low-top design, while supportive, led to slight rubbing just below my ankles.
Notably, these shoes cater to wide feet, with ample room in the toe box and well-distributed padding. However, the wide sizing option might not be an ideal fit for everyone, as the lateral "shelf" design could potentially cause minor inconveniences.
After months of rigorous use, the shoes have demonstrated impressive resilience, even if minor wear and tear are evident.
This experience has only heightened my anticipation for the next evolution in K-Swiss's pickleball footwear lineup, promising even greater durability and performance.
In my seasoned opinion, the K-Swiss Men's Express Light Pickleball shoes stand out as the ultimate choice for any discerning pickleball player.
Combining meticulous design, premium features, and remarkable value, these shoes have earned a permanent place in my pickleball arsenal. As I continue to strive for excellence on the court, I'm confident that these shoes will remain an essential part of my winning formula.
WILSON Rush Pro Ace – Men Pickleball Shoes with Rubber Bumper Sole
Crafted with precision for the specific demands of pickleball courts, these kicks seamlessly blend lightweight breathability with a flexible midsole armed with impact cushioning, setting the stage for unrivaled stability and finely controlled maneuvers.
The artful balance of bounce and cushioning not only empowers me to execute those daunting drop shots with finesse but also fuels my lightning-fast dashes to the net.
The inclusion of sizable rubber bumper toes adds a touch of pragmatic brilliance, enhancing the shoe's longevity and safeguarding against wear and tear – a winning stroke, to say the least.
While the Rush Pro Ace radiates prowess, even legends have their Achilles' heel. A fellow player, beset by an arthritic big toe, lamented the shoe's bottom hardness – an aspect that warrants tailored cushioning to extend the dance of agility without compromise.
Furthermore, the promise of a broader toe box wasn't entirely fulfilled for all, demanding a more precise fit for those accustomed to ample space.
Unfazed by these quibbles, the Rush Pro Ace excels on outdoor courts, aligning comfort and support in perfect harmony. The responsive court feel, akin to a symphony of confidence, is palpable with every swift pivot and strategic lunge.
As someone who plays pickleball five days a week, these shoes effortlessly transition between the dynamic demands of both sports, blending lightweight grace with an encompassing embrace for a matchless court experience.
With an eye-catching style that harmonizes with a personalized orthotic touch, the durability of these shoes emerges as a champion, enduring battles on the court and proving an invaluable companion for the long haul.
The true-to-size fit is a boon for pickleball enthusiasts, ensuring that the spotlight remains firmly on technique and strategy, rather than fumbling adjustments.
In a bustling landscape of pickleball footwear, the Rush Pro Ace emerges as the alpha, building upon its predecessors' success.
The evolution lies in its dynamic fusion of lightweight prowess, flexible stability, and enhanced cushioning – a testament to Wilson's commitment to innovation. The distinctive rubber bumper toes assert their practicality, while the adaptable midsole ingeniously answers the clarion call for heightened control.
K-Swiss Men Supreme – AOSTA 7.0 Outsole Offers Extended Shoe Lifespan
These shoes exemplify a perfect fusion of innovation and practicality, propelling them to the forefront of the competitive pickleball footwear landscape. The rubber sole, a hallmark of stability and durability, lays the foundation for a powerful game.
But what truly sets this model apart is the meticulously engineered 180-degree thermal plastic Plantar Support Chassis (PSC) that ignites mid-foot stability, enabling me to pivot and maneuver with precision.
The AOSTA 7.0 outsole, extending from heel to toe, is the unsung hero that endows these shoes with an extraordinary lifespan – a rarity in the fast-paced world of pickleball.
Reinforced by DRAGGUARD 7.0 in high-wear zones, these shoes prove their mettle by standing up to rigorous tournament play and relentless court action. The DURAWRAP FLEX UPPER seamlessly marries protection and flexibility, eliminating the notorious break-in period that often plagues competitors' offerings.
The SURGE 7.0 midsole, a feat of engineering, delivers a lightweight cushioning system that veritably propels my energy return to unparalleled heights.
Yet, these shoes are more than the sum of their technical components; they are a testament to a deep understanding of pickleball's nuances. I find the lateral support to be nothing short of exceptional – a critical factor in a sport characterized by rapid side-to-side movements.
Despite the accolades, there are considerations. Sizing nuances warrant cautious attention, as these shoes lean towards larger sizes, necessitating size adjustments.
Additionally, while my experience underlines their commendable durability, there is a tangible concern regarding sole grip and longevity, especially for players as dedicated as myself, participating in frequent matches and grueling tournaments.
Undoubtedly, the K-Swiss Supreme model raises the bar for pickleball footwear. The intricacies of its design cater astutely to the sport's unique demands, making it the go-to choice for discerning players.
As a flex league member and an avid tournament participant, I've found solace in these shoes, withstanding hours of play while still pampering my feet with a level of comfort, arch support, and cushioning that is second to none.
In a world where equipment can make all the difference, the K-Swiss Men's Pickleball Supreme Shoe has emerged as a formidable contender, embodying a synergy of innovation, performance, and comfort.
It is my unwavering conviction that these shoes are the optimal choice for pickleball enthusiasts seeking to enhance their game and elevate their court prowess.
FitVille Men – Specialized Insoles Combat Arch Issues
As a flex league member and avid tournament participant, I recognize the paramount importance of footwear that seamlessly merges support, stability, and comfort.
The FitVille model goes above and beyond in meeting these essential criteria, proving to be a game-changer in the competitive world of pickleball.
These shoes are a godsend for players with wide feet, offering a generous room that eliminates the discomfort often associated with ill-fitting footwear.
The inclusion of specialized insoles and an EVA midsole not only combat arch-related concerns but also effectively tackle the persistent issue of overpronation, a common pitfall in fast-paced pickleball matches.
What truly sets these shoes apart is their ingenuity in allowing easy customization with personal insoles, a resounding victory for players seeking tailored support.
While the FitVille's superior performance on the court is undeniable, it's crucial to acknowledge its Achilles' heel: the outsole's susceptibility to expedited wear, particularly when exposed to the rigors of frequent outdoor play.
However, this drawback is cleverly counterbalanced by the shoes' frequent availability on sale, enabling swift replacements and uninterrupted play.
In my extensive testing, these shoes have seamlessly integrated into my playing style, offering unparalleled comfort and support during extended outdoor pickleball sessions.
However, I must note that initial comfort occasionally gave way to overheating – a minor inconvenience in the grand scheme of their performance.
The introduction of the v3 version, featuring improved mesh breathability, promises a solution to this concern while upholding the FitVille's legacy of unwavering support.
FitVille's shoes, renowned for their pickleball prowess, have garnered praise for their wide fit and robust arch support, characteristics that resonate deeply with players seeking optimal performance without compromising on comfort.
In conclusion, the FitVille Men's Wide Pickleball shoes have evolved to become a pinnacle of excellence, addressing key decision-making factors in the realm of pickleball footwear.
My extensive firsthand experience firmly establishes these shoes as the go-to choice for players, transcending limitations with innovative features like customizable insoles and an EVA midsole that prevent overpronation.
Despite a minor concern with outsole durability, FitVille's commitment to continuous improvement shines through with the v3 model's enhanced breathability.
In a world where comfort and performance are paramount, these shoes emerge as the undisputed champions, poised to elevate your pickleball game to unprecedented heights.
Tyrol Drive-V Pro – Protects from Heat and Sweat
As a dedicated pickleball enthusiast, I have traversed numerous courts in my pursuit of the perfect gear, and the Tyrol Men's Drive-V Pro Series Pickleball Shoe has unequivocally stood out as a pinnacle choice for the discerning player.
Tailored for the demanding rigors of outdoor pickleball, these shoes seamlessly encapsulate the essence of my quest: a harmonious blend of nature-inspired movement and unwavering support.
My journey, characterized by relentless matches in flex leagues and high-stakes tournaments, has unveiled the paramount importance of well-crafted footwear.
The Tyrol Drive V Court shoe, an epitome of excellence, emerges as the ultimate solution for those who, like me, value the resonance of a natural connection with the court.
Stepping onto the court with these shoes, I've encountered a revelation—the interplay of a Vibram outsole with vibration dampening technology delivers not just durability, but an orchestrated harmony between stability and flexibility.
This symphony is further enriched by the mesh nylon upper that orchestrates a continuous flow of air, deftly combating the heat and sweat that often besiege players during intense gameplay.
This masterpiece's architecture extends far beyond the surface, as its cushioned midsole, fortified heel counter, and toe guard compose a triumphant crescendo of protection. The orchestra continues with an EVA midsole, a vigilant guardian against the toll of fatigue and potential injuries, allowing me to relentlessly pursue my pickleball passion.
The spacious toe box—where toes can flourish in unison—seamlessly balances ventilation and space, a true testament to Tyrol's unyielding commitment to the player's experience.
But let us not skirt around the nuanced symphony of drawbacks. A slightly heavier profile, a nod to the robustness of its construction, occasionally nudges the scales of agility.
While the insoles, albeit integral to the orchestration, may demand an encore sooner than anticipated. It's worth noting that the intricacies of lacing sometimes harmonize with a subtle foot slippage—a minor note in an otherwise grand overture.
As a seasoned player who has witnessed Tyrol's evolution, I stand as a witness to their relentless pursuit of excellence.
Having put the Tyrol Drive V through its paces for an extensive 30-40 hours on the court, I've savored its unflinching sturdiness, persistent breathability, and unwavering durability. Though the weightiness of its melody sometimes echoes in my steps, I perceive it as a reminder of the shoe's robust composition.
The price, a point of contemplation for any connoisseur, is an investment harmoniously aligned with the performance. This is a court-ready masterpiece, a testament to Tyrol's mastery in crafting footwear that resonates with the discerning pickleball aficionado.
From my experiences, particularly for those favoring size 10.5, these shoes become more than a companion—they metamorphose into an indispensable ally, a symphony of quality, support, and comfort that encapsulates the essence of what it means to truly excel on the pickleball court.
Key Features to Look for in Pickleball Shoes for Men
As you gear up to elevate your pickleball game, choosing the right pair of shoes becomes crucial for maximizing performance and minimizing the risk of injury.
With a multitude of options flooding the market, understanding the essential features that distinguish pickleball shoes is paramount.
Here, we delve into the key attributes to consider when selecting the perfect pair to help you excel on the court.
1. Grippy Outsoles:
The foundation of any effective pickleball shoe lies in its traction. Opt for shoes equipped with non-marking rubber outsoles specifically designed for court sports.
These outsoles provide an exceptional grip on the court's surface, allowing you to make quick starts, stops, and changes in direction without the fear of slipping.
The traction offered by grippy outsoles not only enhances your movement but also enables you to maintain stability during those crucial moments of play.
2. Lateral Support:
Pickleball demands swift lateral movements and rapid changes in direction. To execute these movements with precision and confidence, seek shoes with reinforced sides that offer lateral support.
This feature prevents your foot from sliding excessively inside the shoe during side-to-side motions, reducing the risk of ankle injuries. Lateral support translates into improved stability, enabling you to move confidently and swiftly across the court.
3. Cushioning:
The high-impact nature of pickleball necessitates shoes with adequate cushioning. As you engage in intense rallies and quick sprints, the shock and impact generated can take a toll on your feet and joints.
Look for shoes that incorporate responsive cushioning technologies in the midsole. These cushioned midsoles absorb the forces exerted on your feet, providing a comfortable and supportive foundation for prolonged play.
Proper cushioning not only enhances your comfort but also contributes to your overall performance by minimizing fatigue.
4. Breathability:
Pickleball matches can be physically demanding, causing your feet to heat up and sweat. Shoes crafted from breathable materials play a pivotal role in maintaining your comfort and performance levels.
Look for options that feature mesh uppers or strategically placed ventilation ports. These design elements facilitate airflow, keeping your feet cool and dry throughout the match.
By minimizing moisture accumulation, breathable shoes contribute to blister prevention and overall foot hygiene.
5. Durability:
Pickleball involves rapid lateral movements, sudden stops, and constant shuffling on the court. These actions can put considerable stress on your footwear.
When selecting pickleball shoes, prioritize durability by opting for pairs constructed from high-quality and robust materials.
Reinforced toe caps and sturdy overlays help protect against abrasion and wear, ensuring your shoes withstand the rigors of regular play and maintain their performance over time.
Common Mistakes to Avoid When Choosing Pickleball Shoes for Male Players
Selecting appropriate pickleball shoes is crucial for male players, as they provide the necessary support, stability, and comfort needed on the court.
In this guide, we'll discuss common mistakes to avoid when choosing pickleball shoes for male players to ensure an optimal playing experience.
Neglecting Shoe Fit and Comfort
One of the most fundamental aspects of choosing pickleball shoes is ensuring proper fit and comfort. Ill-fitting shoes can lead to discomfort, blisters, and even injuries. Avoid the mistake of selecting shoes that are too tight or too loose.
When trying on shoes, ensure there is about a thumb's width of space between your longest toe and the shoe's front. A snug fit around the heel and midfoot area is also essential for stability during lateral movements.
Ignoring Court-Specific Soles
Different court surfaces require different types of soles. Selecting shoes with inappropriate soles can lead to slips, reduced traction, and potential injuries. When choosing pickleball shoes, consider the type of court you'll be playing on.
Opt for shoes with non-marking rubber soles designed for indoor courts or all-court surfaces. These soles provide the necessary grip and allow you to move swiftly without damaging the playing surface.
Prioritizing Style Over Function
While stylish shoes might be tempting, prioritizing aesthetics over functionality is a common mistake. Remember that pickleball is a fast-paced sport that involves quick lateral movements and changes in direction.
Focus on shoes that offer stability, support, and cushioning, rather than solely on their appearance. Look for features like reinforced sides, ankle support, and shock-absorbing technology to minimize the risk of injuries.
Neglecting Ankle Support
Ankle injuries are common in sports that involve lateral movements and sudden stops, such as pickleball. Neglecting proper ankle support when choosing pickleball shoes can lead to sprains and discomfort.
Opt for shoes with padded collars and additional ankle support features, especially if you have a history of ankle issues. High-top or mid-top designs can provide the extra stability needed to prevent injuries.
Choosing Running Shoes Instead of Court Shoes
Running shoes and court shoes are designed for different activities and have distinct features. Running shoes are optimized for forward motion and cushioning, which might not be suitable for the quick lateral movements and direction changes in pickleball.
Court shoes, on the other hand, are specifically designed for sports that involve lateral movements and offer the stability and support needed for quick shifts in direction. Make sure to choose court-specific shoes for pickleball.
Neglecting Cushioning and Impact Protection
Pickleball involves a lot of jumping, quick changes in direction, and sudden stops, which can put strain on your joints. Neglecting proper cushioning and impact protection in your pickleball shoes can lead to discomfort and potential injuries over time.
Look for shoes that feature adequate cushioning in the midsole to absorb shock and reduce impact on your feet, knees, and lower back.
Conclusion
In the realm of pickleball footwear for men, the quest for the perfect blend of stability, comfort, and performance finds its zenith in the trio of exceptional options: Under Armour Commit Tr 3, Babolat Men's Jet Mach 3, and FitVille V3.
The Under Armour Commit Tr 3 emerges as a stalwart companion, offering unparalleled stability and support during lightning-fast lateral maneuvers.
Its comfort reaches a zenith with a cushioned sockliner that seamlessly conforms to the foot's contours. Even on dew-slickened outdoor courts, the traction remains unwavering, a testament to its superior design.
Meanwhile, the Babolat Men's Jet Mach 3 makes an indomitable mark with its anti-roll technology and fortified ankle support, amplifying grip and confidence on the court. The range of sizes provides an embracing comfort, ensuring that every athlete finds their perfect fit.
A similar dedication to perfection is evident in the FitVille V3, a pickleball shoe that propels court performance with its slip-resistant soles and innovative anti-torsion TPU rubber insoles, gracefully absorbing shocks while enhancing agility.
Its wide toe box design addresses diverse foot conditions, prioritizing both comfort and functionality. These three contenders exemplify the pinnacle of men's pickleball shoes, each a justifiable investment in quality, durability, and an exhilarating performance on the court.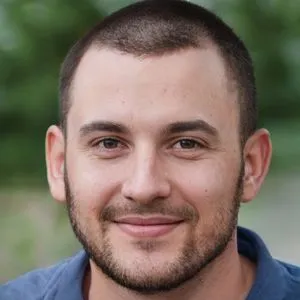 Michael Stevenson
Hi, my name is Michael Stevenson and I'm a passionate pickleball player. I've been playing the game for many years and I'm pretty highly skilled at it. Pickleball is one of my favorite topics so naturally, I love to write about it.
Whether it's tips for beginners, guides for experts, reviews of new paddles, or advanced playing techniques – if it relates to pickleball then I have something interesting to write about it. So if you're looking for entertaining and informative information on the topic of pickleball, look no further than my written works!