Are you passionate about pickleball, but find yourself unsure about the right footwear for the game? Indoor and outdoor pickleball might share rules and strategies, but when it comes to shoes, there's a world of difference.
That's where this article steps in. I've delved into the realm of indoor pickleball shoes to bring you a comprehensive guide on making the right choice. While there may not be a specific "indoor pickleball shoe," I'll introduce you to options like volleyball and squash shoes that can elevate your game.
I understand that the shoes you wear can significantly impact your performance and enjoyment on the court. That's why, through this guide, I'll not only provide you with reviews of top-rated indoor pickleball shoes but also share crucial factors to consider before you make a purchase.
Worried about where to find them? Most of the recommended options are conveniently available on Amazon, a trusted retail platform. Additionally, I'll shed light on reputable sporting shoe brands, ensuring that you'll be making an informed choice. 
List of Best Shoes For Indoor Pickleball
ASICS Gel-Resolution 8 – Overall Best Shoes For Indoor Pickleball
As a dedicated Pickleball player, a member of the flex league, and a frequent tournament participant, I understand the importance of having the right footwear to enhance performance on the court.
In my quest for the best indoor Pickleball shoes, the ASICS Gel-Resolution 8 truly stands out as a top contender.
These shoes have been specifically designed for indoor Pickleball enthusiasts like myself, and they deliver on multiple fronts. First and foremost, they excel in providing outstanding traction on an indoor surface.
The rubber sole of the Gel-Resolution 8 ensures durability and reliable grip, allowing me to make those quick lateral movements and sudden stops with confidence. It's an essential feature in the world of competitive indoor Pickleball.
One of the standout features of these shoes is the Flexion Fit Upper, a design that not only offers a snug and comfortable fit but also provides the support needed to maintain stability during intense rallies.
This feature is crucial in preventing injuries and maintaining peak performance throughout a match.
The PGuard Toe Protector is another notable addition, enhancing the shoes' durability, especially in the toe area, where wear and tear are common in indoor court sports.
These shoes are built to last, which is essential for those of us who invest time and energy in Pickleball.
DYNAWRAP Technology plays a significant role in ensuring midfoot stability, helping to center the foot on the shoe's platform. This technology is pivotal in maintaining balance during quick lateral movements and ensures I can pivot with ease.
The AHAR Plus Outsole is another impressive aspect of these shoes, offering 50% more durability compared to standard ASICS High Abrasion Rubber.
In my experience, this added durability means these shoes withstand the rigors of indoor Pickleball exceptionally well.
Additionally, the Trusstic System technology keeps the sole unit lightweight while maintaining structural integrity, a critical factor when considering the overall comfort and performance of a shoe.
While these shoes are highly dependable on the indoor court, it's important to note that they have a narrow toe box.
If you have wider feet, sizing up might be necessary, although it may only increase the width slightly. For those with exceptionally wide feet, seeking a 2E option is advisable.
Some players have mentioned that Gel Resolution 8s are slightly heavier than the Gel Resolution 7 model. However, this added weight can be seen as a trade-off for the increased stability and support that these shoes provide.
One aspect of these shoes that has evolved from previous models is the added strap for stability over the top of the foot. While it might not suit everyone's foot shape, it can easily be removed if it proves uncomfortable.
Durability is a hallmark of the Gel Resolution series, and the Gel Resolution 8s are no exception. They are built to withstand the demands of frequent indoor Pickleball play, making them a solid investment for serious players.
In terms of drawbacks, some users with high insteps or midfoot concerns have found the added strap across the top of the shoe to be uncomfortable.
However, this issue can be resolved by simply cutting off the strap, which doesn't compromise the shoe's functionality.
Overall, the ASICS Gel-Resolution 8 Pickleball shoes are, in my expert opinion, the best indoor Pickleball shoes on the market.
They offer the perfect blend of support, durability, and comfort, making them a cool pair of indoor Pickleball shoes for both flex league members and tournament competitors.
While they may come with a relatively higher price tag, their longevity and performance make them a sound investment for those serious about excelling on the indoor court.
New Balance Men's 1006 V1 – Amazing Traction on An Indoor Surface
First, let's delve into the technical specifications that make these shoes a standout choice for indoor Pickleball aficionados.
Comprising 75% synthetic and 25% mesh materials, these shoes offer a harmonious blend of durability and breathability, ensuring your feet remain comfortable and well-supported throughout those intense matches.
The low-top shaft design provides an impeccable fit while the toe drag tip, a feature of paramount importance in the world of Pickleball, enhances the shoe's longevity, withstanding the rigors of swift lateral movements and abrupt stops.
Indoor courts demand non-marking outsoles to preserve the pristine surfaces, and New Balance delivers on this front. These shoes incorporate a non-marking outsole, eliminating any concerns of scuffing or damage to the court.
The REVlite midsole, renowned for its lightweight cushioning, ensures you stay nimble on your feet without sacrificing comfort.
Now, let's talk about my personal experience with these shoes. As a size 10 Men's, I've extensively tested various alternatives but found these to be the crème de la crème. I've gone through a staggering seven pairs in three years, a testament to my unwavering satisfaction with their performance.
Sole wear and cushioning deterioration are common issues after about five months of use, but I've employed 'Shoe Goop' as a temporary solution to extend their lifespan.
When it comes to the rigors of competitive Pickleball, these shoes truly shine. The side-to-side agility, quick starts, and abrupt stops that define this sport are handled with finesse by the New Balance 1006 V1, making them an indispensable tool in my arsenal.
Although occasional ankle injuries have occurred, they typically manifest after an impressive five months of intensive use.
I'm confident in recommending these shoes as exceptional indoor court shoes, with the potential for an extended tread life. A fellow player transitioned from NB 608 to these shoes for superior Pickleball comfort, finding the size 13D to be a perfect fit, thereby eliminating previous toe discomfort.
They also provide robust support for lateral and start-and-stop movements, ensuring your performance remains top-notch.
It's not all sunshine and roses, though. One customer reported an issue with a lace hole near the ankle, and another encountered rubber sole peeling away, possibly due to faulty glue—a concern that arose with another pair of NB shoes as well.
This has raised some hesitations about future purchases from New Balance if these issues persist.
Additionally, while these shoes offer a snug fit for Men's 8 4E feet, their appearance might not be the most exciting. The limited options available for 4E feet in the market leave something to be desired in the aesthetics department.
Furthermore, the price point is relatively high, albeit justifiably so due to the shoes' six-month durability guarantee. It's important to note that my own durability testing has been limited to just two matches, but I would suggest considering Adidas court shoes if durability is your top priority.
In conclusion, the New Balance Men's 1006 V1 Pickleball shoes embody the ideal blend of performance, comfort, and support for the indoor Pickleball enthusiast.
As a seasoned player, my extensive experience has solidified my endorsement of these shoes as the best indoor Pickleball shoes currently available.
However, potential buyers should keep an eye on any recurring quality issues and consider their own preferences regarding aesthetics and price point.
ASICS Gel-Rocket 9 – Best Women's Shoes for Indoor Pickleball
The ASICS Gel-Rocket 9 is not specifically marketed as pickleball shoes, but they are, in fact, one of the best options for indoor pickleball. These shoes offer a remarkable blend of features that cater to the demands of this fast-paced sport.
First and foremost, let's talk about durability and traction—the rubber sole of these shoes ensures exceptional durability and traction on indoor courts.
Whether you're making swift lateral movements, pivoting, or racing to the net, these shoes provide the grip needed to dominate the pickleball court.
The lightweight mesh upper with synthetic overlays offers both support and comfort, a crucial combination for pickleball players who spend extended periods on the court.
I've found that the traditional lacing closure system of the Gel-Rocket 9 ensures a snug fit, which is essential for agility and minimizing the risk of injury during those intense matches.
What sets these shoes apart from their competitors is the incorporation of a rear and forefoot GEL Cushioning System.
This feature provides exceptional shock absorption during dynamic movements, which is a game-changer in pickleball, where sudden stops and starts are common. The molded-EVA midsole further enhances cushioning, offering superb comfort and support.
ASICS's Trusstic System Technology, found in these shoes, reduces weight without compromising structural integrity.
This means you get a lightweight shoe that won't let you down in terms of support and stability during those quick directional changes and explosive shots.
One interesting fact worth noting is that the outsole of the Gel-Rocket 9 contains more natural rubber content than traditional soles, which contributes to its superior traction and long-lasting performance on indoor courts.
I must admit that these shoes aren't without their drawbacks. Some users have reported concerns about the durability of the shoe's sides and lace holes.
However, considering their cost-effectiveness, they are still a solid choice for practice sessions and casual play.
When it comes to sizing, it's advisable to go up a half-size for a perfect fit. While the shoes are generally breathable, lightweight, and comfortable, some users have experienced occasional discomfort, particularly in the ball of their foot.
Furthermore, those with wider feet might encounter sizing issues due to the narrow design of the shoe.
Despite these minor drawbacks, the ASICS Gel-Rocket 9 pickleball shoes have become my go-to choice for indoor pickleball. They offer reliable support, cushioning, and durability, addressing concerns about ankle stability and Achilles tendonitis that plague many pickleball players.
Plus, their versatility extends beyond the pickleball court, making them suitable for various group exercises, such as kickboxing and dance.
In conclusion, the ASICS Gel-Rocket 9 pickleball shoes may not be the most specialized option on the market, but their blend of features, comfort, and cost-effectiveness makes them the best shoes for indoor pickleball in my book.
Their consistent performance and the added support they offer on hard indoor surfaces make them an excellent choice for both practice and competitive play.
So, if you're serious about your indoor pickleball game, give these shoes a try; you won't be disappointed.
ASICS Men's Gel-Rocket 10 – Best Indoor Court Shoes
These shoes are specifically designed for indoor pickleball, and they come equipped with features that cater to the demands of the sport.
The synthetic-and-mesh construction, combined with the rubber sole, strikes a perfect balance between durability and lightweight performance, essential for quick movements and agility on the court.
One standout feature of the Gel-Rocket 10 is its breathable mesh upper. This not only enhances comfort during extended matches but also helps regulate temperature, keeping your feet cool and sweat-free even in the heat of competition. As someone who's been in many intense matches, this breathability is a game-changer.
The incorporation of Trusstic System technology is a notable advancement from previous models. It reduces the sole unit's weight while maintaining structural integrity, resulting in a shoe that feels agile and responsive.
The heel wrap-up is another thoughtful addition that promotes smoother landings, reducing the impact on your joints during high-intensity plays.
Flex grooves on the outsole provide excellent flexibility, allowing for quick changes in direction without compromising stability. This feature is particularly important in pickleball, where rapid shifts and lateral movements are the norm.
I've been using these shoes for three times a week of pickleball, and I can vouch for their comfort, support, and traction on indoor courts.
However, it's worth mentioning that the soles tend to wear thin after six months of heavy use due to the frequent starting and stopping on the court. Despite this, the cost remains reasonable, given the need to replace them twice a year for serious players like myself.
I also found these ASICS Gel-Rocket 10 Shoes suitable for other indoor sports like table tennis and badminton. Their solid construction, stability, and comfort make them versatile for various activities.
The combination of style and functionality is a standout feature, and the breathability of the top toe box adds to their comfort during physical activities.
While the shoes offer good value for their affordability, there are areas for potential improvement.
Some users have noted that the anti-slip properties could be enhanced, a crucial aspect for a sport like pickleball that involves quick, stop-and-start movements. Additionally, replacing or removing the insoles can be a bit challenging.
In conclusion, the ASICS Men's Gel-Rocket 10 Pickleball shoes are a top choice for indoor pickleball enthusiasts like myself. Their advanced features, comfort, and overall performance make them a dependable option for flex league members and tournament players.
While there are minor issues to consider, such as thin soles and potential creasing, these shoes offer excellent value for their affordability and are suitable for a range of indoor sports.
However, it's worth keeping an eye on any future design changes, especially regarding shoelace length, to ensure ASICS continues to meet the high standards expected by its loyal customers.
HEAD Men's Grid 2.0 – Best Indoor Shoes for Support
Crafted from synthetic materials, including a rubber sole, the Grid 2.0 shoes strike a fine balance between durability and performance. The synthetic leather upper, complemented by air mesh for breathability, ensures your feet stay comfortable and well-ventilated during intense matches.
What sets these shoes apart is the non-marking gum rubber outsole, providing impeccable traction on indoor courts. This is a critical feature for precise footwork and quick directional changes that define competitive pickleball play.
One standout feature is the inclusion of HyBrasion, a high abrasion compound in the outsole. This translates to enhanced durability, a crucial factor for shoes subjected to rigorous play. They've certainly evolved from their predecessors in terms of longevity.
In terms of comfort, opinions vary. While some find them reasonably comfortable, there's a preference for other brands like Pumas. The shoes effectively dampen vibrations and impacts, a testament to their engineering.
However, a minor drawback comes in the form of a slightly tight fit around the toes, particularly for those using thin sports-type insoles. Additionally, the absence of a removable insole may disappoint those looking for customization options.
Traction on dusty courts, a common challenge in indoor play, is commendable. The non-skid bottoms provide confidence against slips and slides, contributing to a secure playing experience.
One interesting point of note is the versatility in color, style, and size options, all of which align with their advertised descriptions. The fit is consistent, and users report that they run true to size.
While some users have reported an issue with the instep tearing after heavy usage, particularly in the black version, the overall construction and durability of these shoes remain impressive.
Switching gears slightly, the comparison to HEAD tennis shoes is inevitable, and it's heartening to find that the racquetball shoes offer a viable alternative.
The design similarities with the tennis line, especially in terms of fit and cut, make them a natural choice for those already loyal to the brand.
In conclusion, the HEAD Men's Grid 2.0 Pickleball shoes represent a dependable choice for indoor court sports enthusiasts. Their combination of style, functionality, and reasonable pricing makes them a compelling option.
For players seeking a shoe that balances durability, traction, and support, these shoes are certainly worth considering.
ASICS Women's Gel-Tactic 2 – Best Cushioned Pickleball Shoes for Indoor Play
Crafted with a blend of synthetic and mesh materials, these shoes strike an impressive balance between durability and breathability.
The synthetic components ensure longevity, while the mesh upper allows for ample ventilation, keeping my feet cool and comfortable during those intense matches. It's a critical feature, especially during long rallies where every breath counts.
One standout feature is the Trusstic System technology. This innovation not only reduces the weight of the sole unit but also maintains the structural integrity of the shoe.
This translates to enhanced agility and responsiveness on the court. As I maneuvered across the indoor pickleball court, I felt the shoes providing the stability I needed to make quick lateral movements and sudden stops.
The E.V.A midsole is a boon for players like me who engage in extended matches. It offers excellent cushioning and support, reducing fatigue and allowing me to focus on my game.
The rearfoot and forefoot GEL Technology further enhance the shoe's performance by cushioning shock during impact and toe-off phases. This reduces the strain on my joints, providing me with a competitive edge during grueling tournaments.
The NC Rubber outsole is a game-changer when it comes to traction. I've found it to offer superior grip on various court surfaces, ensuring that I can move with confidence, whether it's hardwood, rubberized flooring, or any other indoor court type.
The multi-plane movement during the foot's gait cycle is something I've come to appreciate, as it enables smooth transitions and quick direction changes, essential in pickleball.
However, it's not all sunshine and rainbows with these shoes. Some customers have voiced concerns about misleading advertisements on platforms like Amazon.
It's vital for prospective buyers to scrutinize product listings for accuracy and completeness, as price variations based on size have been noted. Additionally, a few users have reported the shoes being slightly tight, even with thinner socks.
While sizing may be a subjective issue, it's something to keep in mind when making your purchase.
On the flip side, I've been impressed by reports of these shoes excelling in other sports and fitness activities. They are not limited to pickleball alone; they've garnered praise for indoor field hockey, high-impact fitness classes, and even helping children make smooth turns during sports activities. It's a testament to their versatility and adaptability.
In conclusion, the ASICS Women's Gel-Tactic 2 Pickleball shoes have evolved to become one of the best indoor court shoes on the market, especially for those of us who thrive in the indoor pickleball arena.
Their combination of durability, support, cushioning, and traction make them a very dependable option. However, do exercise caution when purchasing online and consider sizing carefully.
These shoes have earned their place as my go-to choice for indoor pickleball, and I believe they are the best shoes for this purpose based on my personal experience and the performance they deliver on the court.
Adidas Crazyflight – Best Sneakers for Indoor Pickleball
Firstly, let me commend the shipping process. Despite the slight box damage inflicted during delivery, the shoes themselves were in pristine condition, a testament to their durability.
However, my initial excitement was tempered when I discovered they were a tad too big. Nevertheless, this hiccup was more about sizing than quality.
Upon close examination, it became apparent that these shoes were not merely an "actual indoor pickleball shoe"; they embodied a level of craftsmanship and technology that set them apart from the competition.
Priced at $100, some may initially question the value proposition, but I would highly recommend waiting for a sale – these shoes are worth every penny.
What truly sets the Adidas Crazyflight Pickleball shoes apart is their incorporation of BOOST technology. This innovation offers exceptional energy return, a crucial asset for quick lateral movements on the indoor court, making them the best shoes for indoor pickleball.
The rubber sole and outsole design provide outstanding grip on indoor surfaces, ensuring you can move with confidence and agility.
Moreover, these shoes don't just excel in performance; they also contribute to sustainability by incorporating at least 50% recycled content. In an industry where environmental consciousness is increasingly vital, this is a commendable feature that sets these shoes apart.
The slim profile of these shoes is perfect for players like me who require precise lateral movements, akin to setters in volleyball.
The slight arch adds to the comfort while maintaining stability, a vital factor in any indoor sport.
Breaking these shoes in took a few days, but the eventual payoff was immensely satisfying. Gone are the days of clunky volleyball shoes; the Crazyflight Pickleball shoes offer a sleek design with impressive color options.
The only minor drawback I've encountered is occasional slipping when taking off quickly – a minor trade-off for their overall performance.
While these shoes were initially purchased for everyday use, they didn't meet the comfort standards I expected.
The extra cushioning around the heel is a plus, but they could use more ankle cushioning, as evidenced during a discomforting Disney trip.
One slight aesthetic letdown is that the pristine white color tends to yellow quickly with wear, but this is a minor issue in comparison to the shoe's overall performance and comfort.
In conclusion, the Adidas Crazyflight Pickleball shoes have evolved beyond their predecessors to become a top choice for indoor pickleball enthusiasts.
From their BOOST technology to their sustainability efforts and sleek design, these shoes offer an unbeatable combination of performance and style. While not without minor quirks, they are among the most comfortable and supportive shoes I've ever worn for pickleball.
Whether you're competing in a tournament or playing in a flex league, these shoes will provide you with the dependable indoor court support you need, making them an excellent investment for any serious pickleball player.
ASICS Upcourt 5 – Unmatched Performance and Sustainability
These shoes are not just another pair of indoor pickleball shoes; they are the best women's indoor pickleball shoes I've come across in recent times.
Their exceptional performance and remarkable attributes set them apart from the competition, making them the top choice for serious players like me.
Let's dive into the specifics. The well-fitting toe box is a blessing for those with medium-width feet, providing a secure yet comfortable fit that is essential for precise footwork during intense rallies.
However, it's worth noting that some users with wider toes have found these shoes to be a bit snug, so consider sizing up if you fall into that category.
One aspect that pleasantly surprised me was the shoes' stability, thanks to the supportive overlays and a toe and heel counter design.
These features not only enhance durability but also provide the necessary support for lateral movements, which are frequent in high-impact pickleball matches.
They also make these shoes suitable for volleyball, offering versatility beyond the pickleball court.
The rubber sole of the Upcourt 5 is designed for durability and grip, ensuring that you can make swift and precise movements without slipping or losing control.
The gripping sole is especially useful for quick lateral shifts, allowing you to maintain your balance during dynamic gameplay.
However, not all is perfect. After a month of rigorous play, I did experience some foot discomfort, which led me to replace the insoles.
Custom-molded insoles greatly improved comfort during pickleball sessions, and I highly recommend considering this upgrade to enhance your playing experience.
Additionally, the included laces are on the shorter side, so if you prefer longer laces for a more secure fit, you may want to purchase them separately.
What truly sets these shoes apart is ASICS' commitment to sustainability. The solution dyeing process used in production reduces water usage by 33% and carbon emissions by 45%, which aligns with the growing environmental consciousness in the sports industry.
While the Upcourt 5 shoes excel in many areas, they may not be the ideal choice for those with wide feet.
Some users reported difficulty putting them on and feeling a bit stuffy inside. However, ordering a half size larger can alleviate this issue, providing a more comfortable fit.
In conclusion, the ASICS Upcourt 5 Pickleball shoes have evolved from previous models, offering improved stability, durability, and grip.
They have become my go-to choice for indoor pickleball due to their exceptional performance, and I appreciate the added value they provide for my money.
These shoes are not just reliable; they are a game-changer for indoor court dominance, making them the best shoes for indoor pickleball in my expert opinion.
Final Words
In the world of indoor pickleball, the right footwear can make all the difference in your performance on the court. After careful consideration of various options, it's clear that the ASICS Gel-Resolution 8, New Balance Men's 1006 V1, and ASICS Gel-Rocket 9 are top contenders for the title of the best shoes for indoor pickleball.
The ASICS Gel-Resolution 8 offers a perfect blend of snug comfort and essential support, with features like the Flexion Fit Upper, PGuard Toe Protector, and DYNAWRAP Technology.
Meanwhile, the New Balance Men's 1006 V1 stands out for its non-marking outsole, REVlite midsole, and excellent lateral support.
Lastly, the ASICS Gel-Rocket 9 impresses with its traditional lacing, GEL Cushioning System, and Trusstic System Technology.
No matter your playing style or preferences, these shoes cater to the unique demands of indoor pickleball, ensuring you have the stability, agility, and comfort needed to excel on the court.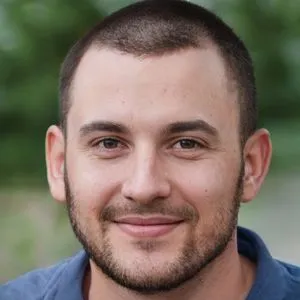 Michael Stevenson
Hi, my name is Michael Stevenson and I'm a passionate pickleball player. I've been playing the game for many years and I'm pretty highly skilled at it. Pickleball is one of my favorite topics so naturally, I love to write about it.
Whether it's tips for beginners, guides for experts, reviews of new paddles, or advanced playing techniques – if it relates to pickleball then I have something interesting to write about it. So if you're looking for entertaining and informative information on the topic of pickleball, look no further than my written works!